[divider_bar_wide]divider [/divider_bar_wide]
Hi There Yoga Professional!
We have some exciting news to better serve you with more valuable information.
You will now have the opportunity to continue learning important business and marketing training from both of us, but in a much more specialized and focused way.
We will no longer be hosting The Yoga Business Summit together, under the same organization.   We will both continue to pursue the same vision of providing the worldwide yoga community with business and marketing training, but from separate ventures.  We made this important decision to ensure that you and the community get the best possible business and marketing training available.
[divider_bar_wide]divider [/divider_bar_wide]

Chuck will be hosting a new series- YogiChuck's Learn & Serve Series:
http://learnandserve.yogichuck.com - He will continue to serve the community by providing free expert interviews and resources, delivering conscious business strategies, and mindful marketing techniques to help you serve more people with the gifts of yoga.
This series will show you how to build your community, pack your classes, earn more money, and have more fun, creating the ideal yoga lifestyle business of your dreams.  Chuck will provide key business insight to help you grow your yoga business professionally, and bring you expert advice from other successful yogis making a huge impact in the world.
The first interview in the series is with successful yoga instructor, multiple studio owner, and serial yoga business entrepreneur, Lucas Rockwood, titled: "Teach Less, Earn More, and Make a Huge Impact!"
To continue receiving valuable information from Chuck, and to receive the first interview in his Learn & Serve Series, an informative and inspiring interview with Lucas Rockwood on how to "Go Pro" as a yoga instructor, please sign-up for his free Learn & Serve Series at http://learnandserve.yogichuck.com
Chuck respects your busy schedule as a yoga professional, and will only email you when he has valuable information that will truly serve you on your journey as a yoga professional.
[divider_bar_wide]divider [/divider_bar_wide]
Chris will also be hosting a new series - The Yoga Business Revolution: 
where he will be launching a new yoga business interview series at the end of this month with all new experts and all new information.  There is no charge for registration.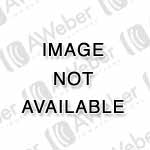 Chris will also be launching his new online video learning experience – Yoga Marketing Mastery.  This is the first marketing course in the world developed specifically for yogis.  You'll learn a step-by-step system to help you attract your tribe and promote your offerings with authenticity and integrity.
To kick things off, Chris is offering 5 scholarship opportunities to participate in this course for
F-R-E-E (a $497 value)!
To join The Yoga Business Revolution and learn how to apply for a full scholarship to the Yoga Marketing Mastery Course: 
Sign up at:  http://yogabusinessrevolution.com
[divider_bar_wide]divider [/divider_bar_wide]
IMPORTANT:  If you want to continue learning from us, you must sign up by entering your name and email address on our new platforms.  We will not be publishing new interviews or content from The Yoga Business Summit site.   We are closing down this email provider account in two weeks, so you must act now.
While we are going separate ways, we are still pursuing the same vision that we created with The Yoga Business Summit.   We are still 100% dedicated to serving you and moving this mission forward.  Going separate ways will only allow us to be more specialized in our training so you end up getting a more thorough, effective educational experience.
No matter where your educational journey takes you, please keep the dream alive!  As yoga teachers, we truly have the power to transform the world.  Business training is what we all need to create change on a massive scale.  We will continue serving you with the most effective and thorough business training the world has to offer.
Namaste,
Chris and Chuck